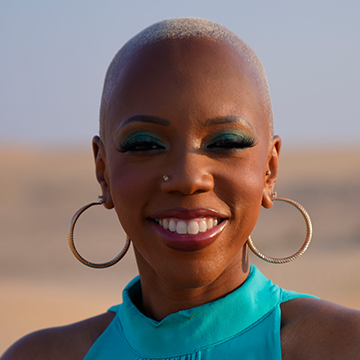 © 2023 All rights reserved.
About Me
With over a decade of design experience, I've worked across diverse industries and organizations. In each role, I utilized my expertise in UX design and UI development to deliver top-notch user experiences, contributing to significant business outcomes.
City, State

St. Louis, MO

Country

USA

e-mail

akamissj@hotmail.com

Phone

+1 (314) 223-6888
Testimonials
Jonelle is an immensely valuable teammate to have at Pulumi. She's a pleasure to work with, always prioritizing a flexible, collaborative mindset. She holds a high standard in all her work, rigorously documenting her design process and setting the team benchmark to do the same. Jonelle is consistently ready to tackle to complex design problems, especially those that require deep technical understanding to deliver on. She's able to rapidly iterate on projects with dynamic requirements and engage stakeholders to bring clarity to new experiences. Jonelle's contributions helped our team conceptualize and calibrate the a high-level vision of many projects. I'm incredibly grateful to have worked with Jonelle and know that she'll be a powerhouse anywhere she goes!
It's always refreshing to work with Jonelle. She is a very talented and creative web designer, bringing fresh ideas and helpful insight. Jonelle has a high knowledge of web design and print with a strong problem solving ability. Jonelle can take any challenge head on and brings new, bold, high performance designs. Jonelle is very proactive, and brings new ideas and solutions to the table. Jonelle is a creative designer, great team player, reliable and fun to work with. I have always enjoyed working with Jonelle, and I know she is a great asset to any company.
Positions Held in My Career
10
Different Industries Worked In
7
Years as a UX Designer
12+
Resume
Experience
Sr. Product Designer
I am responsible for designing and developing new products, features, and experiences that meet user needs and business goals for Pulumi's SaaS 'Service' console.
Sr. User Experience Designer
I collaborate with company leaders, engineers and designers on UX design projects for the Pulumi SaaS, CLI, documentation, and marketing website. I also help lead the efforts to build the Pulumi multi-platform design system.
2020
Thermo Fisher Scientific
Sr. UI/UX Designer
Worked closely with project leads to meet business expectations and requirements - visualizing, designing, and conceptualizing user experiences for the Thermo Fisher eCommerce site and web applications. I was also a member of the 'Komodo' design system team, building and writing documentation for components to be used within Thermo Fisher sites and applications.
Sr. UX Designer
Design internal-facing experiences with UIs for customer representatives and agents, while working with cross-functional teams and different organizations to solve complex workflows and user challenges. I also held a key role in developing the design system for the agent portal, working with members of the customer facing team to create consistency between the two systems.
Sr. UI/UX Designer
Partnered with business units, development teams, and other stakeholders to design and define the user experience across a suite of web-based sites and services.
UX Designer
Helped design the user interface of the Sigma Aldrich eCommerce website as well as other Sigma Aldrich web applications.
Jr. UI/UX Designer
Responsible for creating and maintaining a consistent and customer-friendly design for online portals, applications, products, and marketing promotions.
2006
Meridian Enterprises
Web Designer
Worked with inhouse IT Team to design HTML and Flash websites and Intranet sites. Designed various Flash and Powerpoint presentations.
Education
2002-2005
Webster University
Bachelors of Arts
Received a Bachelor of Arts with an emphasis in Graphic Design and a Minor in Web Site Development
2000-2002
St. Louis Community College
Associate's Degree
Received an Associate's Degree in Graphic Communications.
Activities/societies: Phi Theta Kappa Scholar
HTML/CSS
WordPress
Google Workspace
JIRA
Microsoft Office
GitHub
Slack
Miro
Webex
Google Workspace
Licenses & Certifications
Liferay Certification of Completion: Content Management
Credential ID: B12AW-FXC07-9KKNY
Portfolio
Contact
I want to hear from you.
Contact me!